The Brand New Phonak Paradise!
---
The successor to the Phonak Marvel that revolutionized the hearing aid market, Phonak Audéo Paradise gives access to the pure and heavenly sounds of nature, while ensuring brilliant voice intelligibility.
Hear subtle layers and textures of sounds in numerous environments. An integrated motion sensor detects when the wearer is moving and having a conversation and can automatically steer the hearing aid microphones for brilliant speech understanding. With Paradise hearing aids, consumers can have hands-free conversations while connecting with popular voice assistants like Siri®, Google Assistant™ or Amazon Alexa® via a double tap of their ear.
The sounds of nature help us relax and contribute to our well-being. The murmur of the sea, the rustle of leaves or the hum of bees are all pleasant hearing experiences that can arouse a host of positive emotions. Phonak Audéo Paradise hearing aids are the result of decades of research and development; they are inspired by the natural processes of hearing and the sounds of nature.
Rechargeable – no more batteries to change!
The Phonak Audéo Paradise with lithium-ion battery can be recharged in a very short time and offers a long battery life. And of course, all housings are more resistant to water and dust (IP68).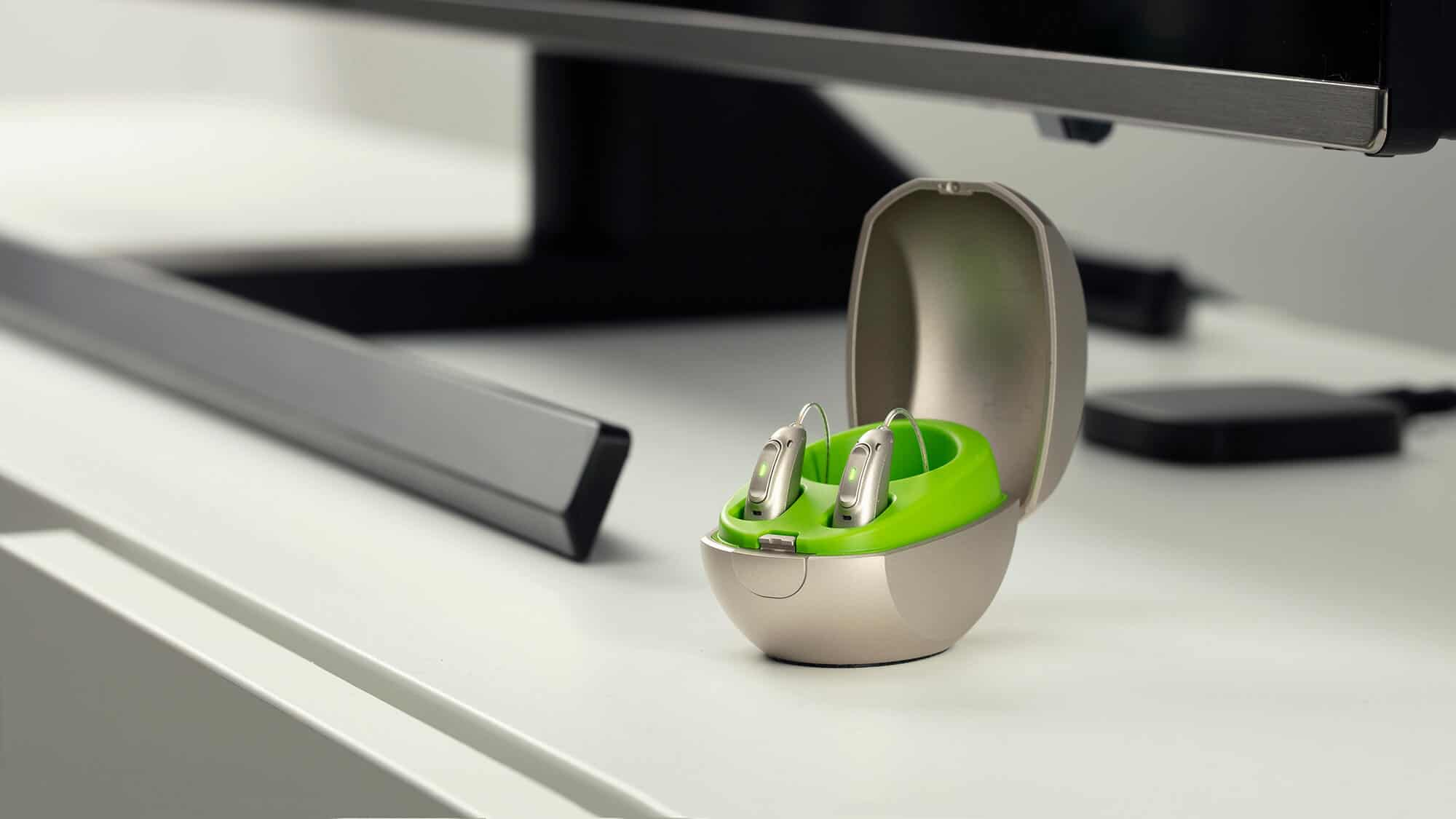 Pure, natural sounds and brilliant intelligibility
Phonak's Paradise hearing aids are equipped with the new 'PRISM' sound processor and provide the user with brilliant speech intelligibility, with pure and natural sound, allowing the sonic wonders of this world to be heard without distortion," explains Silvana Filoso from Silver Audition.
"This result is also favored in particular by an attenuation of individually adjustable background noise, by a new motion sensor which adapts the focus of the hearing aids according to the wearer's activity and the type of conversation in progress, as well as through enhanced voice optimization functions, which amplify the voices of people in the restaurant or during quiet conversations, "adds Silvana.
In noisy environments, speech signals are enhanced while background noise is diminished in a targeted manner. In addition, this sensational technique highlights low-intensity voice signals, so users can have quiet conversations comfortably and effortlessly.
Much more enjoyable hikes and walks
These new hearing aids also make hikes and walks much more enjoyable. The paradisiacal sounds of nature are transmitted to perfection, background noises and wind are reduced and the voices of accompanying persons are enhanced.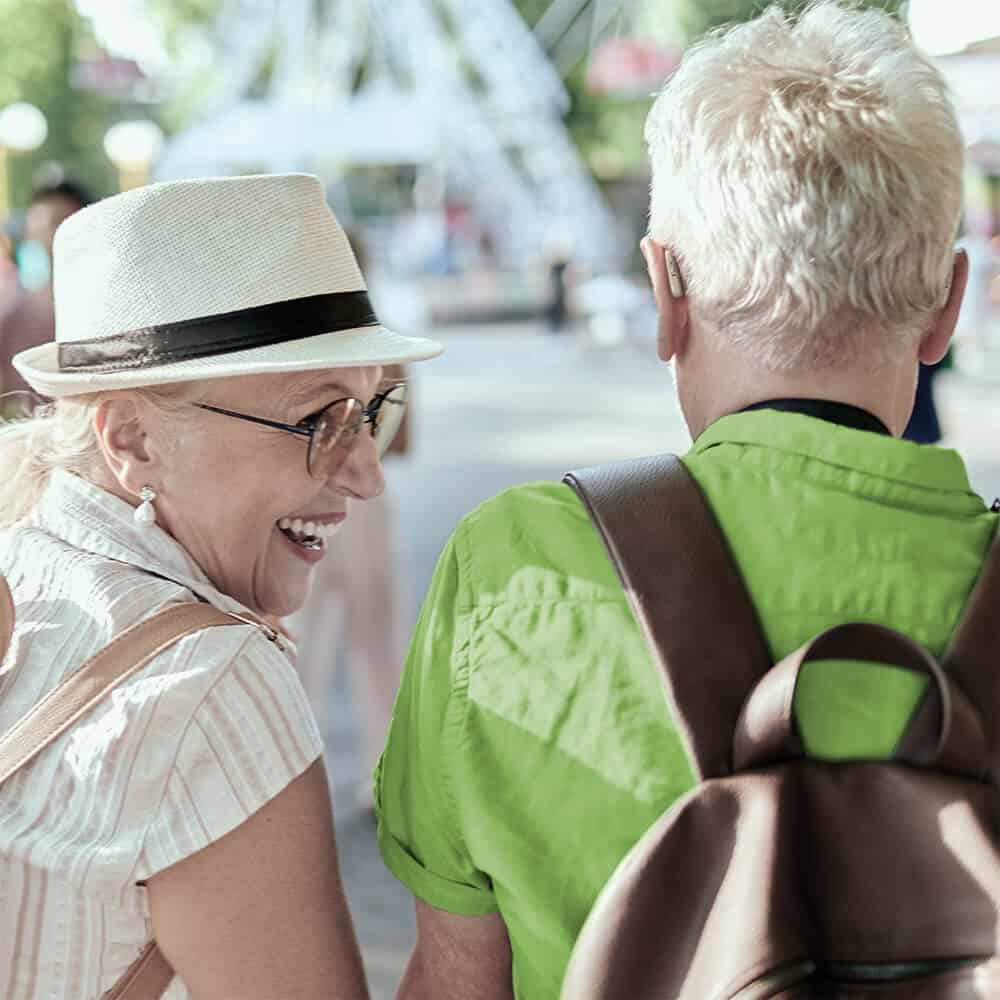 Direct connection to Bluetooth devices
For added convenience, Paradise hearing aids offer direct connection to iOS, Android or other Bluetooth enabled devices, so their audio signals can be transmitted to hearing aids in a continuous, direct stream. The enhanced connectivity enables Bluetooth compatible pairing as well as switching between two active connections. "Enough to provide more comfort, especially in today's very virtual and interconnected world", specifies Silvana. "Hands-free telephony is another particular advantage. From then on, you can leave your Android or iOS smartphone in your pocket to make a call. Calls are accepted with just a double tap on the ear. During a phone conversation, the hearing aids pick up and transmit the voice of the user, who can participate in the conversation with their hands free, "adds Silvana.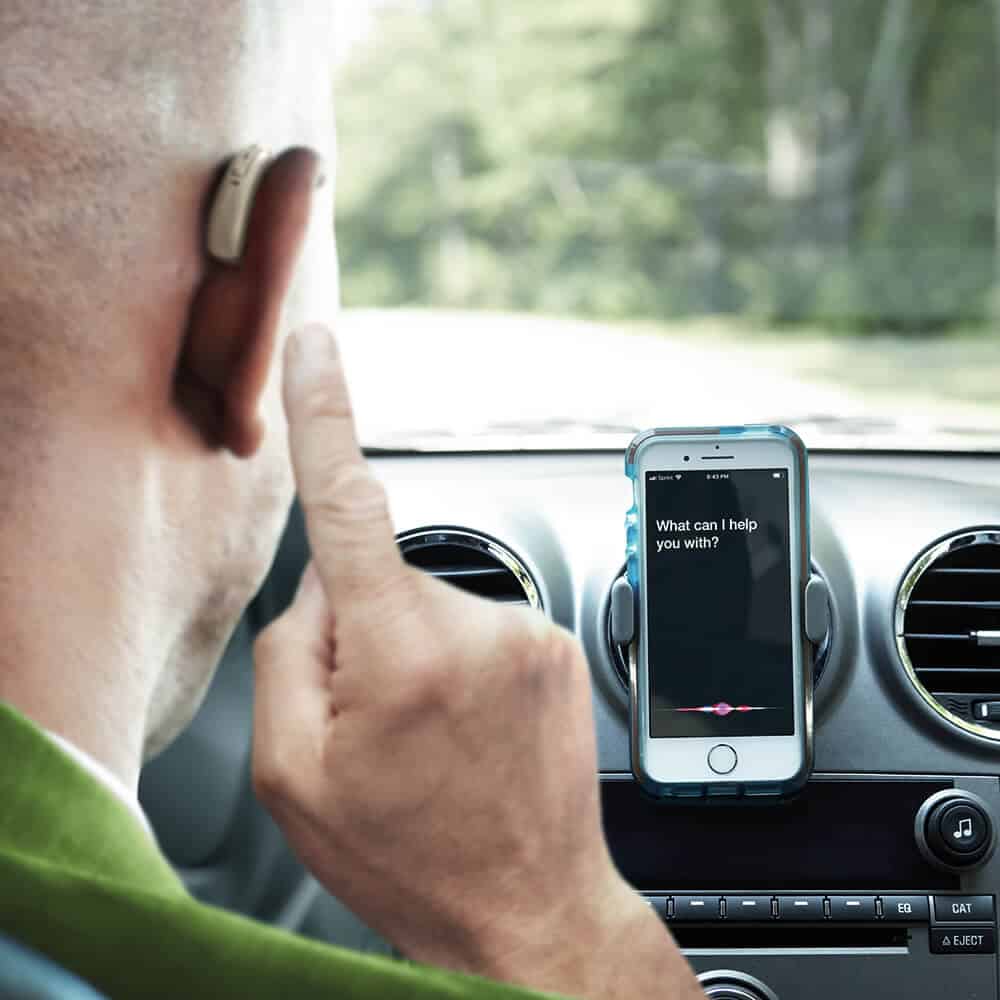 Even more comfort with Tap Control
The new Tap Control in Phonak Audéo Paradise hearing aids allows the user to easily access Bluetooth functions. "A motion sensor located in the hearing aid triggers the call reception with a double tap on the back of the ear. The same action activates a voice assistant or pauses and resumes music streaming, "explains Phonak expert Silvana.
With MyPhonak, your smartphone becomes a remote control
With the MyPhonak application, your smartphone becomes a remote control for your hearing aids:
- Adjust and control the volume and frequency response of your Phonak hearing aids.
- Select your device programs according to the hearing situations encountered.
- Create your own settings for specific hearing situations.
- Adjust the level of dynamic noise cancellation with an improved speech focus slider.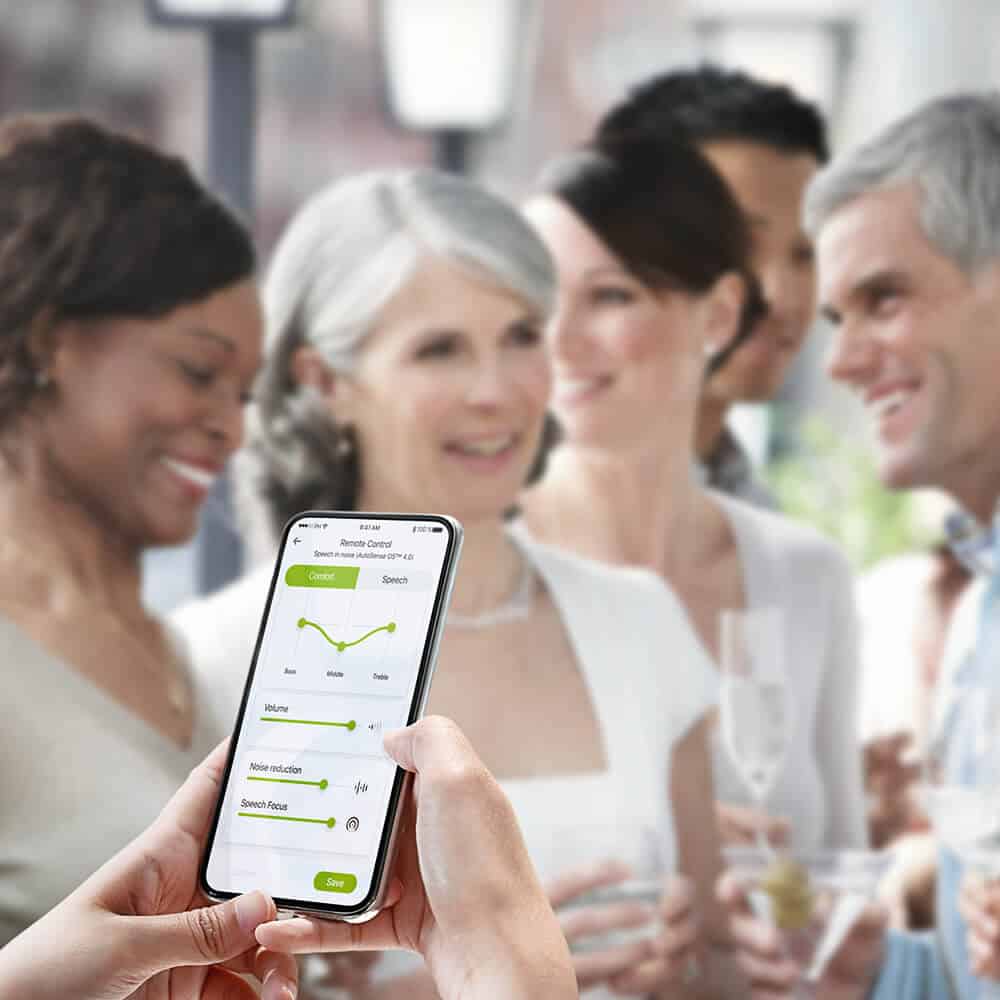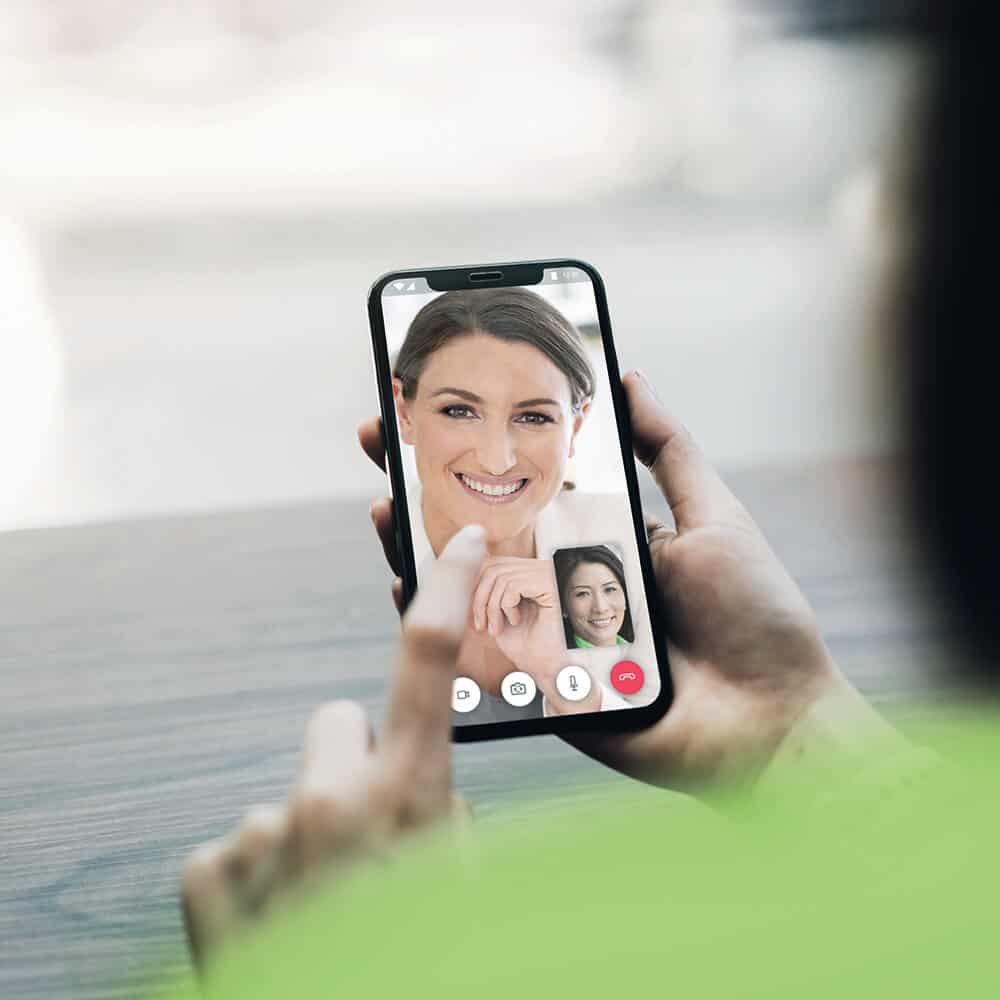 Phonak Remote Support
Phonak Remote Support allows you to stay in touch with your hearing care professional, assist you and adjust your hearing aids in real time. Time and distance are two of the factors that prevent some clients from making an appointment with their hearing care professional. Remote Support solves this problem by providing you with efficient real-time remote service.
A little corner of Paradise for each of you.
Come and see us when you can.
One visit can change your life.