Two Models of Phonak Virto Marvel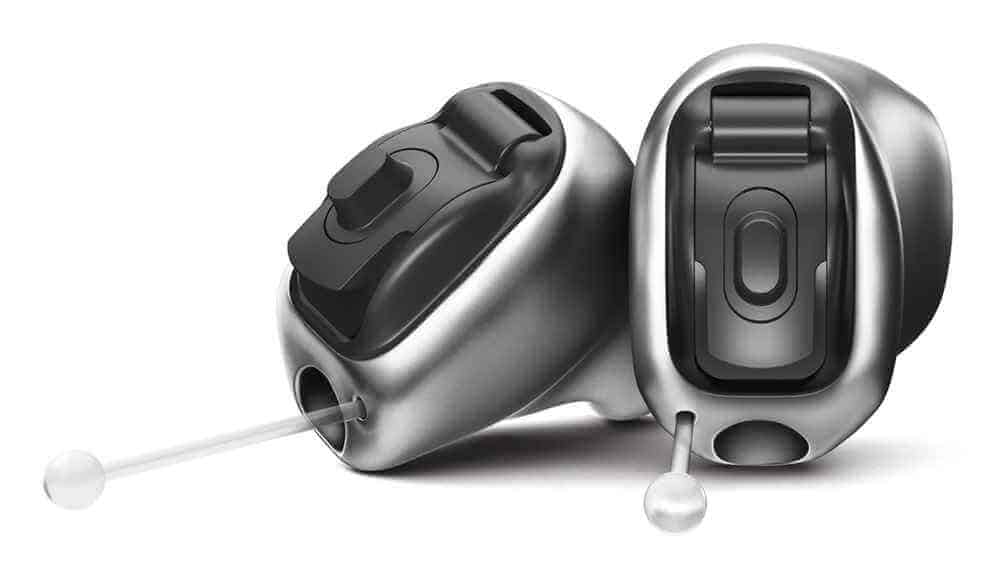 1. Phonak Virto Marvel-Titanium — Discreet and Almost Invisible
Phonak's smallest hearing aid is now even more discreet. Made of medical grade titanium, it's strong and light, but it lacks Bluetooth functionality.
Titanium is well known for its strength and robustness. It is used in the design of medical implants, high performance vehicles and sports equipment. With a shell as thin as a sheet of paper and miniaturized electronics, the Virto M-Titanium is the smallest custom hearing aid Phonak has ever designed. Virto M-Titanium is a very discreet hearing aid, up to 26% smaller than the previous one.
Each Virto M-Titanium hearing aid is tailor-made to suit your ear and your hearing needs. Your hearing care professional will measure your hearing ability and take an impression of the shape of your ear canal. Phonak will then design your personalized hearing aids to ensure you have a perfect and discreet fit, as well as excellent hearing performance.
2. Phonak Virto Marvel Black — With Bluetooth
More than a headset, the Phonak Virto Marvel Black is a custom-made multifunctional hearing aid:
Rich, clear sound in a sleek black or beige finish
Connection to smartphones, television, etc. via Bluetooth
MyPhonak smart apps on your smartphone to adjust volume and settings
With more space inside the hearing aid, it is possible to integrate a larger ventilation hole, thus reducing the occlusion effect for greater listening comfort.